Red Silo Productions @ Reding Farm
OWNED & OPERATED BY JERRY AND NANCY REDING
WE ARE EXTENDING OUR SEASON THIS YEAR THROUGH NOVEMBER 12!
The Maize Season will be from September 29th through November 12th in 2017.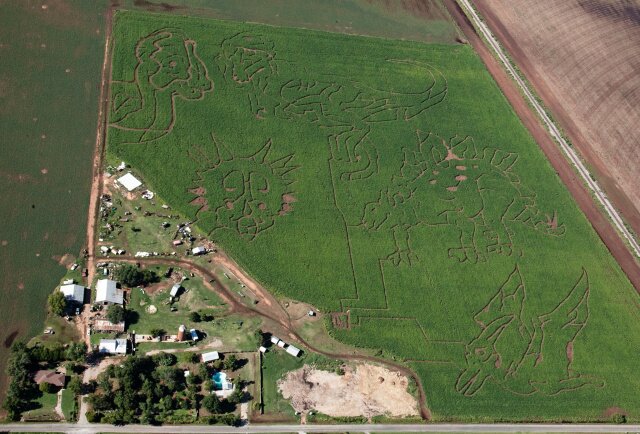 COMING THIS FALL TO REDING FARM:DINOSAURS!
Come enjoy all of our fun activities at Reding Farm from Sept.- Nov.
NEW FOR 2017!!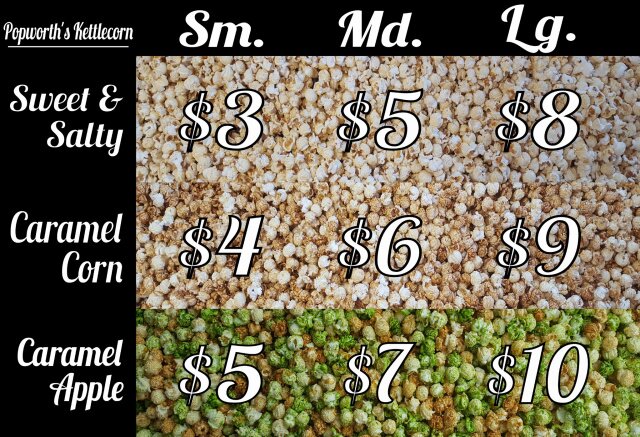 POPWORTH'S KETTLECORN WILL BE AT REDING FARM'S THE LAST THREE WEEKENDS IN OCTOBER!
OCTOBER 13TH, 14TH AND 15TH
OCTOBER 20TH, 21ST, AND 22ND
OCTOBER 27TH, 28TH AND 29TH
ARCHAEOLOGICAL DIG - $2.00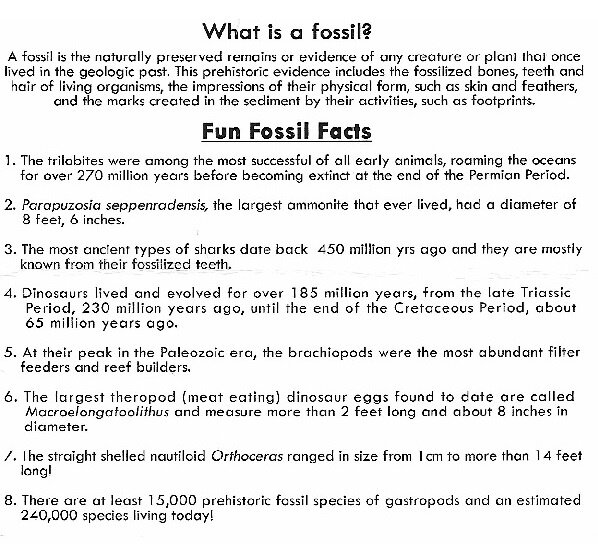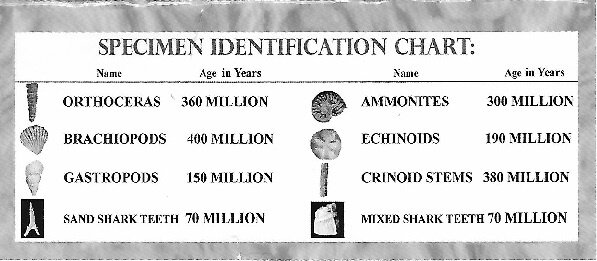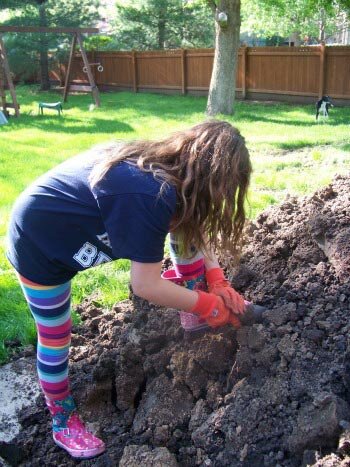 Fall activities are abundant in Chickasaw Country
One must-do item on your Chickasaw Country bucket list should be the Reding Farm Maize, really useful. Don't miss out on the Harvest of Fear Haunted Maize, pumpkin patch, hayride and more!
Unfortunately, Cookie is no longer with us. We also lost Ruger, the stick fetching dog.
Both will be missed on Reding Farm!

Now offering a full concession stand (during our Maize Season)
on Fridays and Saturdays and a partial concession stand on Sundays!
Click here to see our menu.
Check out our Calendar of Events for more details about other events
at Red Silo Productions at Reding Farms.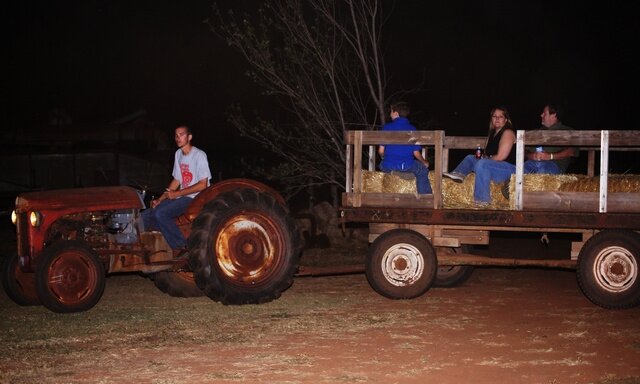 R
ide

a Cow Train, take a Hayride, experience our Haunted Maize, Harvest of Fear or ride our Haunted Hayride. (Look for our special hours for the Haunted Maize), play in the Sandbox, wander through the Pumpkin Patch and of course,
These are just a few of the many activities you'll find at the Reding Farm during our Maize Season from September through November.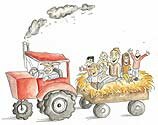 Group Reservations for the maizes are available online, which includes a discounted price. This includes any group, including a school or daycare center. Must have 15 or more people in your group (no exceptions). Any children 2 or under must be accompanied by an adult on all rides. . Children 2 and under are free and therefore are not considered part of the group when determining the size of your group.

Reding Farm is the perfect site for other outdoor events as well (does not include weddings).
REUNIONS


SPECIAL EVENTS




COMPANY PICNICS




OUTDOOR CAMPING
To pre-register for a possible wedding date, click here. To book one of these outdoor events during the Maize Season (September 29th - November 5th) use our Group Reservation Form.
CLICK HERE TO SEE US ON FACEBOOK